A kindergarten campus – without separation by fences
Our goal is a common kindergarten campus of all 6 groups, not separated by fences. The project therefore conceives a coherent ensemble of all building elements with a common "children's square" for play and meeting in the center – instead of a dead-end parking lot. The extension adds another house to the series of children's group houses towards the east. To break up the separation of the two gardens, we propose to reroute the Sankt-Wolfgang-Weg and turn it into a beautiful public walkway.
This will create:
- A common children's square
- A "children's stair house" connecting the 4 groups with the movement room and the staff rooms.
- A second entrance to the music school, accessible from the parish church, as well as barrier-free from the basement moat.
- The possibility to use the rooms also outside the kindergarten operation, if desired. The access for emergency vehicles but also for a barrier-free parking lot is still given.
The annex for the fourth group of the kindergarten will be added in the typology of the existing kindergarten as a fourth house in the east of the chain of kindergarten houses and is internally connected with group I, II and III by a connecting wing, which is also designed as an access wing, staircase and garden pavilion. A new day care center is developed in slightly used adjoining rooms of the existing building.
The design of the structure develops a specific exterior-interior relationship in each cardinal direction: loggia, garden access and visual connection to Göttweig Abbey for the children's group, covered terrace and panoramic view from the parish church to the Abbey for the recreation room, multi-function room and music school foyer; the connecting wooden pavilion opens to the central kindergarten square with generous terraces.
Multi-use:
The package of additional rooms can also be used by the congregation in the evenings or on weekends by separating the kindergarten, allowing the rooms to be used by other members of the congregation.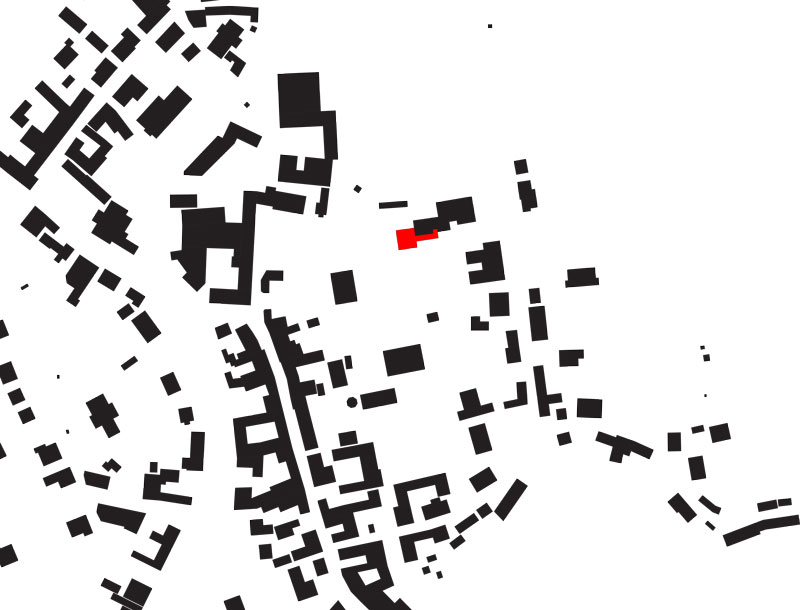 Promoter
Community Furth bei Göttweig, Lower Austria
Competition 1st prize, 2019
Competition planning team
Gabu Heindl, Dorotea Mandić, Lisa Schönböck, Hannah Niemand
Planning team execution
Gabu Heindl, Katrin Dielacher, Hannah Niemand, Stana Marjanović
Photographers
Andreas Buchberger, Kurt Farasin