Five Courtyards for Zehnergasse | School-Extension Wr. Neustadt
School extension and remodeling, invited competition, 1st Prize, Wiener Neustadt (AT), 2013
The existing school was built 1962-64 by Theiss & Jaksch. The new additions continue its logic of courtyards by adding three more: Next to the new classrooms: the "reading court", an afternoon court and a pergola sports courtyard. The slight twist of the new classroom building irritates the linear corridors in the inside on purpose, creating different viewing angles, on the same time strengthening the quality of the central aula of the existing part.
The edge between inside and outside is being challenged on all facades: In the North deep alchoves create "window spaces" for the kids, to be lived in and explored in the classrooms, while in the South deep balconies and steps allow gradual outdoor use of the sunny side of the buildings. Outdoor classrooms, benches, ramps, the accessibility of the roof open up learning as something that can take place anywhere.
The new gymnasium extends the sport facilities with an indoor sporthall, additional exercise and break rooms as well as a pergola to be used as an outdoor sports arena.
Within participation workshops the 100 teachers and part of the 1000 schoolkids were part of the design process. Which last but not least made it obvious how the working places of the teachers needed to be enlarged by refurbishing the existing school parts. Also, the school is remodeled to be entirely barriere-free.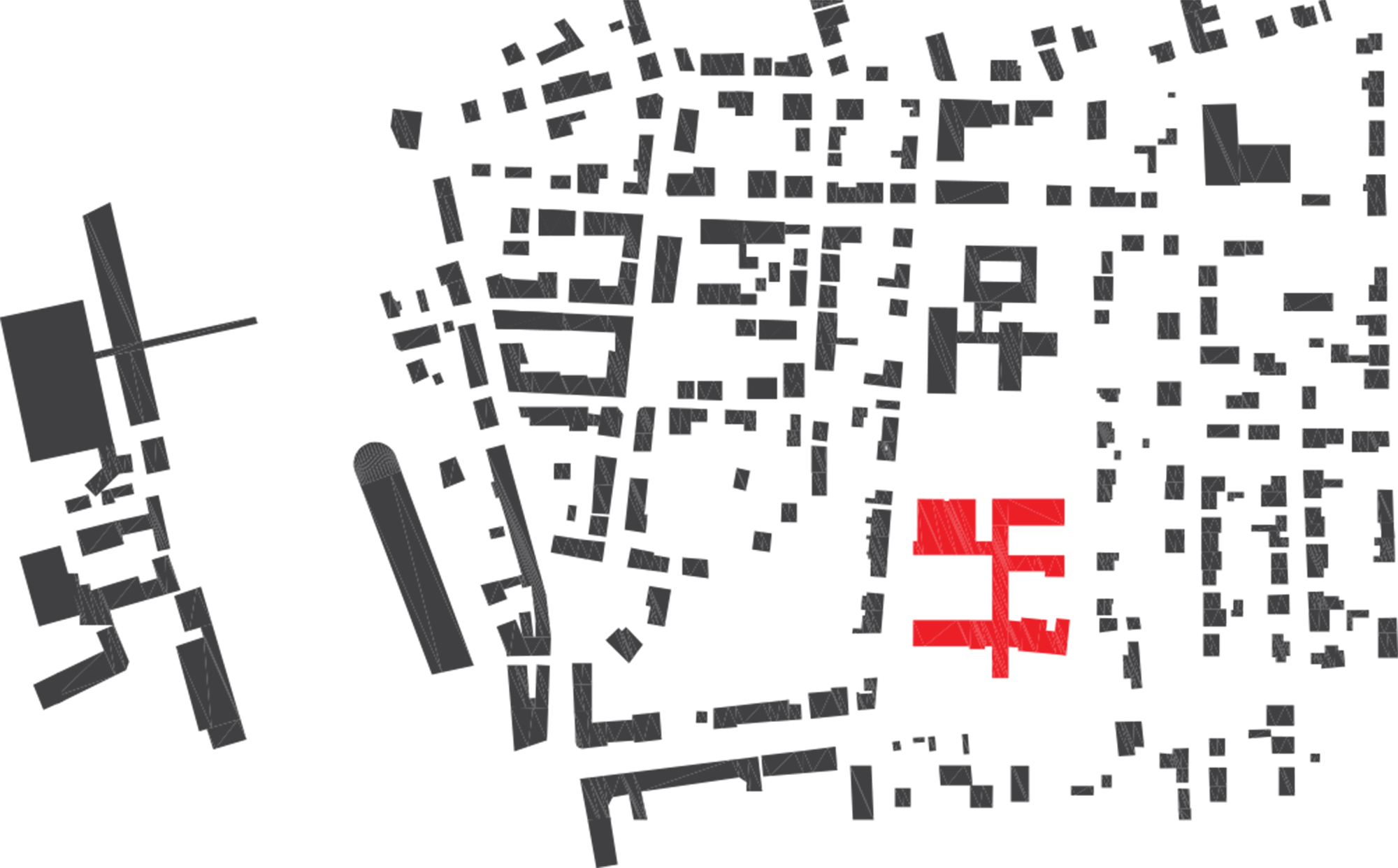 Client
BIG − Bundesimmobiliengesellschaft
Competition
2010
Planning period
2010-2013
Realization
2012 – 2013
Team GABU Heindl Architektur
Gabu Heindl, Markus Illetschko, Martin Radner, Clemens Dill, Karlis Berzins, Daniel Ehrl, Joachim Hackl, David Jímenez, Célia Picard
Landscape design
Gabu Heindl & Marlis Rief / Weidlfein
Photos
Pez Hejduk, Georg Molterer, Lisa Rastl