The existing kindergarten buildings will be extended for two new groups, to have communal spaces for the town and the asphalted street inbetween the two kindergartens will be eliminated.
Taking down the fences and creating one shared Kindergarten Campus
Our goal is a common kindergarten area for all 6 groups, which is not separated by fences. The project therefore conceives a coherent ensemble of all building elements with a common "children's square" for play and meeting in the centre – instead of a dead-end street for parking. The extension building adds another house to the series of children's group houses to the east. In order to dissolve the separation of the two gardens, we propose to turn the Sankt-Wolfgang-Weg into a beautiful public promenade.
These are the elements of the project:
- A common children's square
- A new kindergarten-house, in total 2 new Kindergarten groups
- A "children's staircase house" that connects the two new kindergarten groups with the gym and the staff rooms.
- A second entrance to the Kindergarten, accessible from the centre of Furth with the primary school and the central plaza.
- The possibility of using communal spaces aside from kindergarten times, if desired.
The project is planned to be realized by 2020.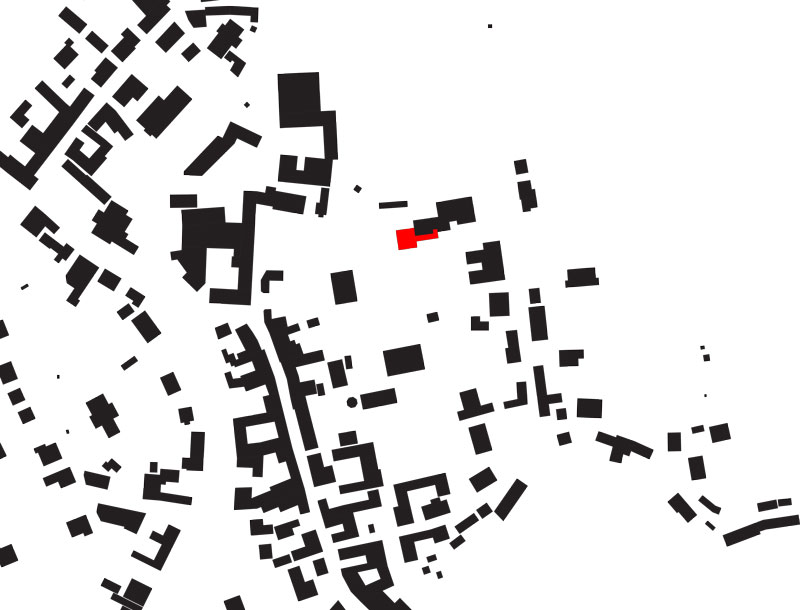 Client
Community of Furth bei Göttweig, Lower Austria (AT)
Competition
1st prize, 2019
Team
Gabu Heindl, Lisa Schönböck, Hannah Niemand, Dorotea Mandić